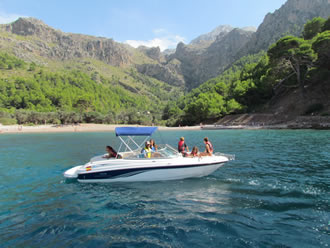 NauticSoller allows the nautical practice with motor boats and sea kayaking along the north coast of Mallorca.
Dare to ride a motor boat, mentored and advised by us. We can design a custom navigation plan, so you can spend an unforgettable day enjoying the charms of our coast.
We also arrange customized trips with local guide, the best and safety way to enjoy our coast, sailing with your family or with your friends.
We will wait for you!